Using sophisticated processes, Multietch SA puts its know-how at the service of the watchmaking, medical, optical and food industries. Approximately 30 employees are divided into four departments which are: engraving, photolithography cutting, electroforming and optical encoders.
We work daily on continuous improvement to ensure the best quality possible for our clients. Our quality management system leads us to excellence.
Each employee is trained and has at their disposal, at their place of work, instruction and control protocols.
Mutlietch was founded in 1987 by Jean-Philippe Frésard and Antonio Méndez and has since been taken over in 2011 by David Mazzoni and Emile Eichenberger.
In 2020, Multietch built a brand-new factory. With over 1,500m2 of operating space, your components are now manufactured in ultra-modern premises.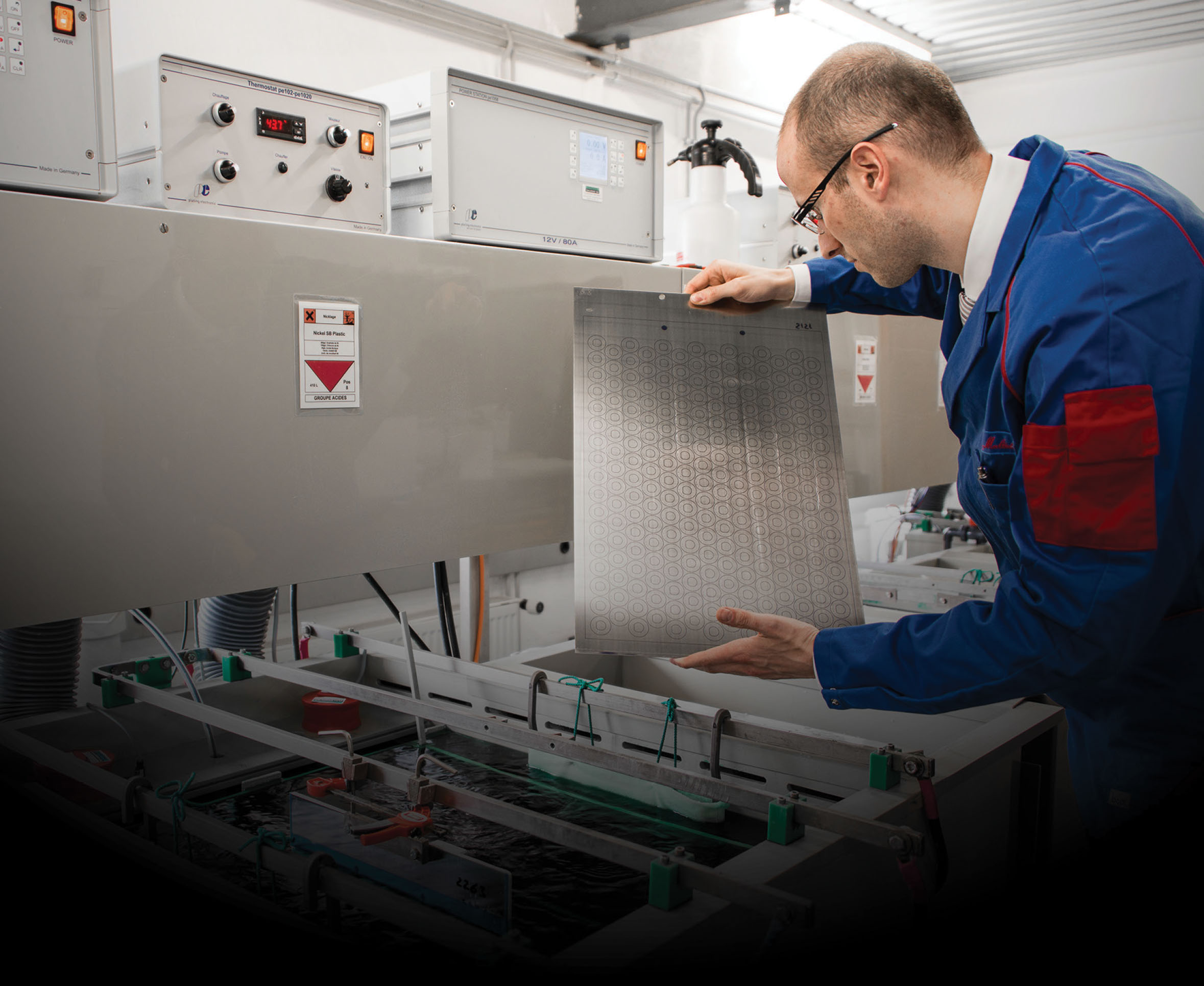 The environment is one of the central points of our policy; thanks to our ultra-modern wastewater treatment plant, we recycle more than 5,000 litres of water daily. In addition, we recycle over 80% of our waste.
Our engineering department will provide you with solutions for the realisation of your components. Our numerous partners in bending, surface treatment, polishing and heat treatment allow us to offer you the finished products you require.
This is our motto, because Multietch performs watchmaking engraving, which requires perfection in terms of aesthetics and finishing as well as for the medical sector, which requires traceability and guarantees on the manufactured components.
In addition, the advantages of our manufacturing technique make it elegant.